product details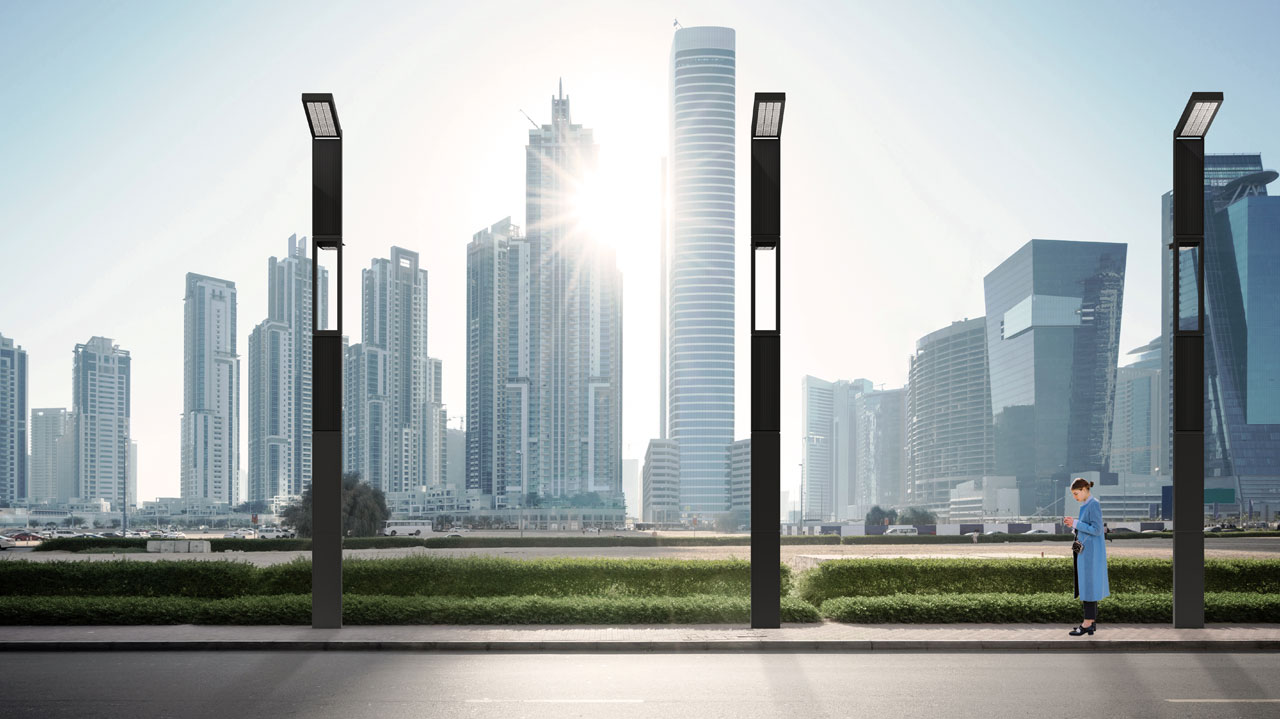 The revolution has begun
With the solar luminaire athena, photinus takes an innovative and futuristic approach of solar street lighting. This clever solar light adapts perfectly to your needs and can use flexible light heads to direct the lighting specifically onto facades, objects, streets or paths. The unique modular construction of the solar luminaire allows the transport on only one europallet causing a considerable reduction of freight costs.
The solar luminaire is optimal for the illumination of:
Streets and sidewalks
Residential and side streets
Parking lots, driveways and forecourts
and any location where there is no access to the power grid.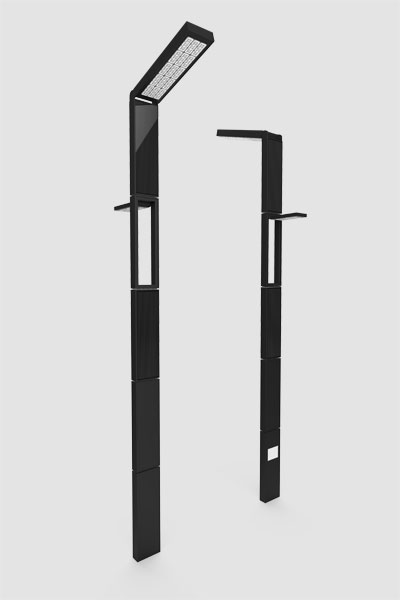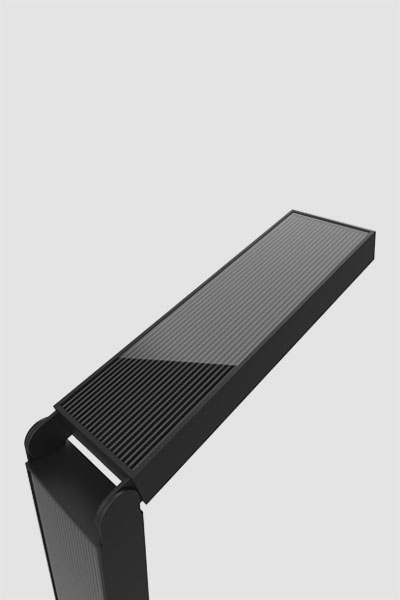 Refinement and future-oriented luminaire design
With the Italian design office Mama Design Lighting Architecture a modular system was developed that can be individually assembled according to his circumstances and requirements.
Design - The modular system makes the athena an unique eye-catcher. The illumination can be put together individually depending on the circumstances and requirements.
Solar Module - With an efficiency of 22% the integrated high performance solar modules achieve maximum performance.
Construction - The vertical 360° orientation of the solar modules guarantees continuous energy input.
Battery - The special photinus LiFeP04 battery is suitable for an operating temperature of -20° to +60°C.
Light - With up to 200 lm/W the photinus LED achieves an absolute peak performance. The number of light points can be individually adjusted using the modular system.
Autonomous battery storage - The special smart function allows 13 days poor weather without loss of light.
Time management - Energy optimized program - reprogramming is possible at any time with a remote control.
Monitoring - Maintenance and service can be performed with GSM technology at any location.
Maintenance - Due to the high-end components, the first maintenance is required after 10 years at the earliest.
Flexibility - The solar luminaires are simple and flexible to install and can be relocated if necessary.
Self-sufficient - No cables are necessary and the luminaires are functional at any location.