product details
Sustainable solution for special outdoor advertising
Impressive advertising at any place in the world without power grid creates completely new perspectives for advertising professionals. With the newly created uranus, customers can be addressed even when no power grid is available. Thus no costly excavation and installation work is required. In addition, the uranus adapts ideally to any situation due to the stylish integral solar panels. 100% CO² free when in use.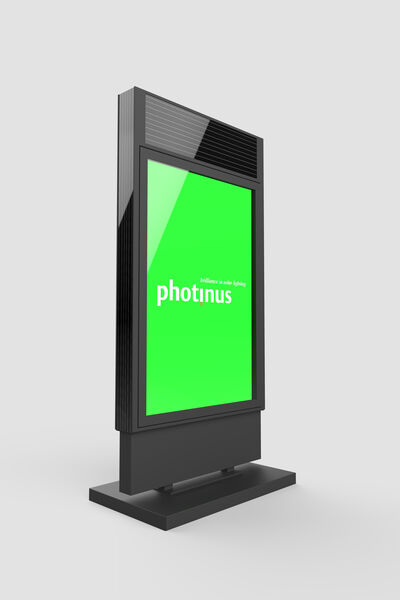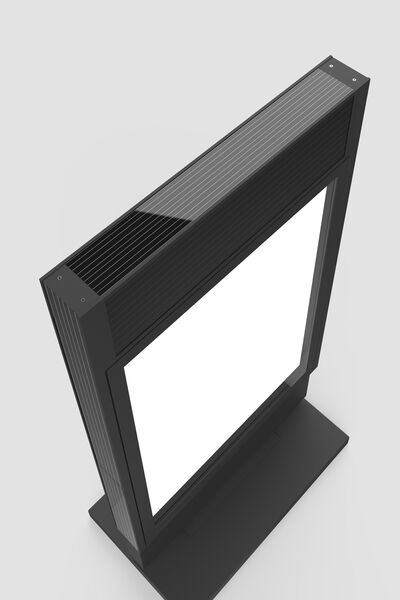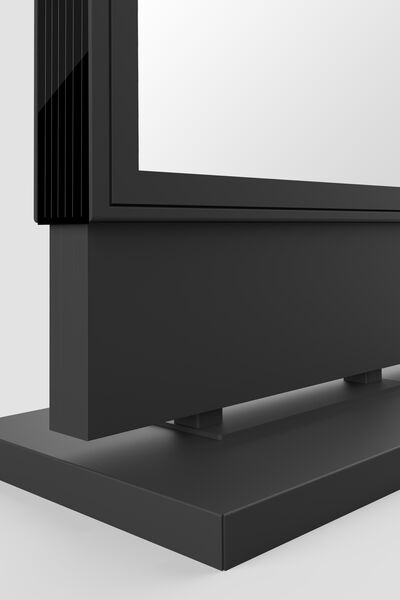 uranus
The features of the uranus advertising boards are incomparable.
Advertising space - Illuminated on both sides, the advertising poster can be exchanged according to your mood.
Slim design - The solar modules are integrated in the frame of the advertising board.
Battery - The special photinus LiFeP04 battery is suitable for an operating temperature of -20° to +60°C.
Autonomous battery storage - The special smart function allows 13 days poor weather without loss of light.
Flexibility - The solar luminaires are simple and flexible to install and can be relocated if necessary.
Self-sufficient - No cables are necessary and the luminaires are functional at any location.